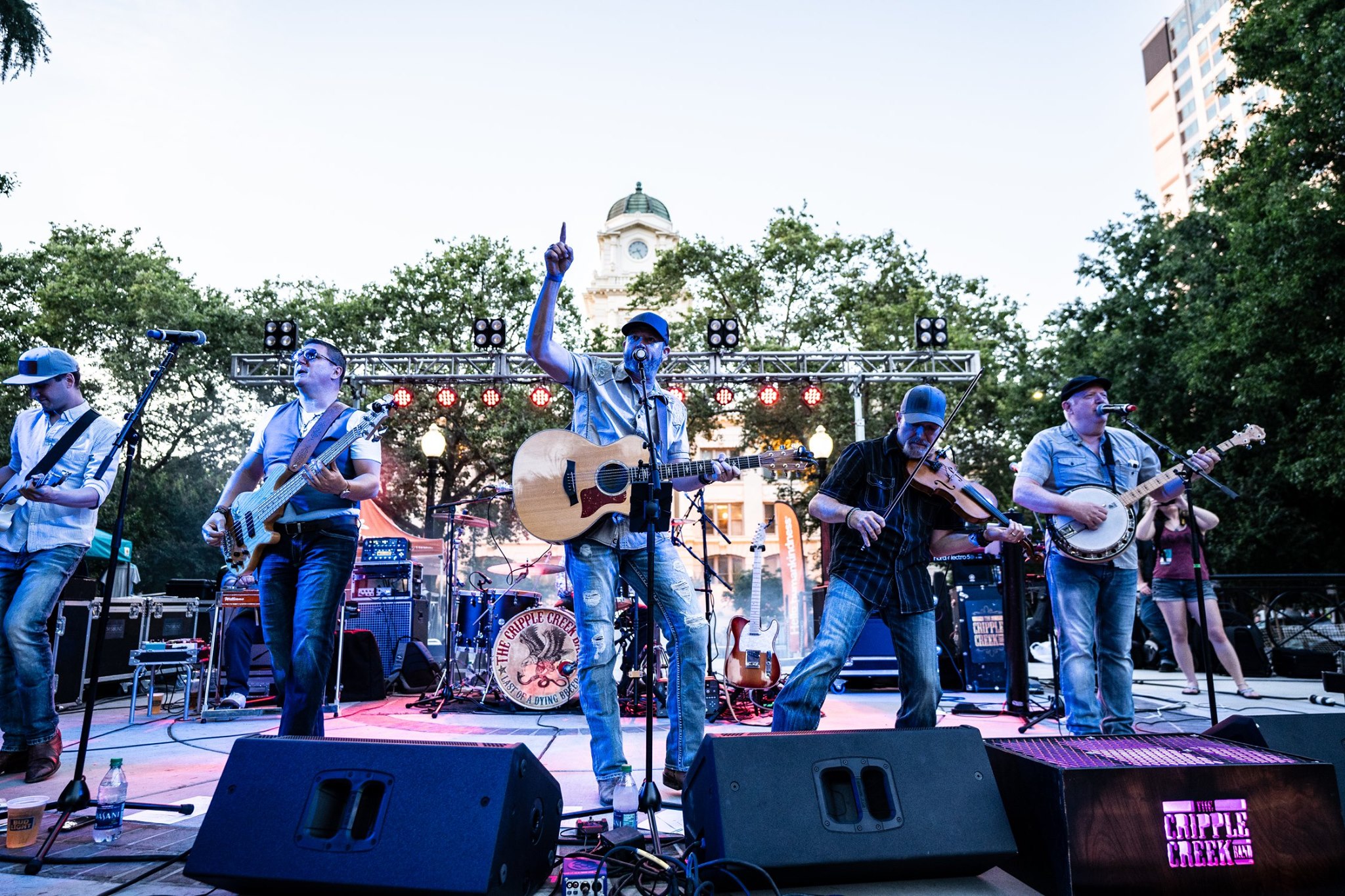 Quarry Park Amphitheater Opening for Mark Wills

| | |
| --- | --- |
| | The Cripple Creek Band |
| | August 6, 2022 |
| | 6:00 pm |
| | Rocklin, CA |
| | Quarry Park Amphitheater |
| | Directions |
Buy Tickets
More Info
Mark Wills has captivated fans and listeners for over two decades. He achieved his first top-charting success at the young age of 23, and has maintained longevity in the music business that many artists can only dream of. His mission is to create country music filled with depth and meaningful substance to create lasting memories through the words.
Mark has released a total of seven albums including a patriotic album in 2001, Looking for America. As an avid supporter of the US Military, he has more than a dozen trips to entertain our troops in Iraq, Kuwait, Afghanistan, Korea and Italy, among others.
August 6th
Doors Open at 6pm
The Cripple Creek Band is a high-energy country and southern rock band seeking to provide the best show possible for its audience.  We are  Johnny Meyers, who is currently Mark Wills touring guitar player.  Johnny used to play with Sacramento's local country band, "Whiskey Dawn"!  This will be an epic night you won't want to miss!!
Through a carefully hand-picked set list consisting of both covers and original tunes, this band will provide a polished sound at each show, accompanied with great harmonies and professional showmanship. Fans of CCB will hear a variety of music genres at its shows, including country, rock, southern rock, and even a hint of bluegrass. For the Cripple Creek Band, it truly is "All About the Music."