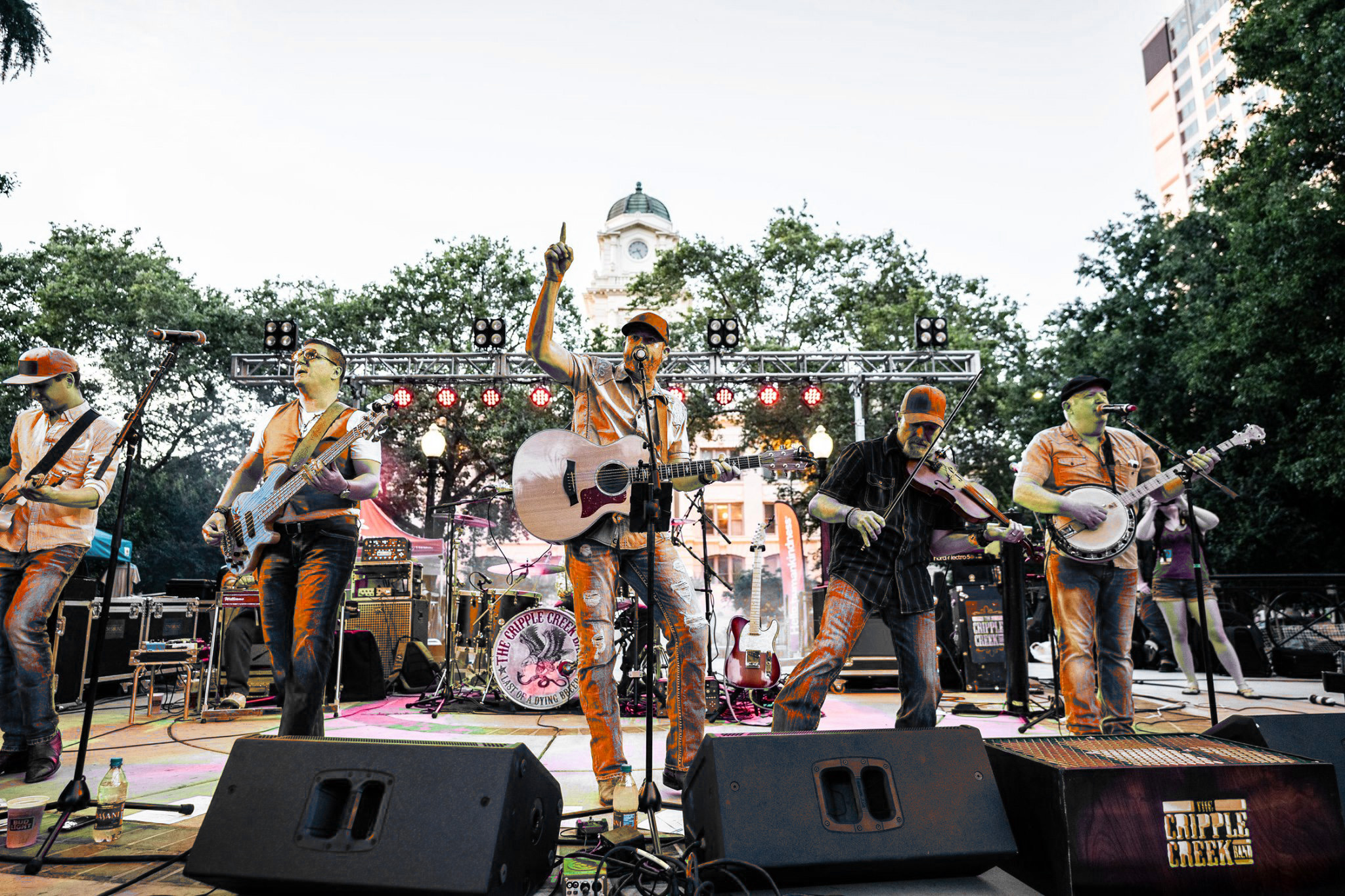 Gold Rush Classic Rancho Murrieta

| | |
| --- | --- |
| | The Cripple Creek Band |
| | August 26, 2022 |
| | 8:00 pm |
| | Rancho Murrieta |
| | Main Club House |
| | Directions |
More Information
The Gold Rush Classic is a celebrity pro-am Golf Tournament, Farm to Fork dinner, a Million Dollar Hole in One Contest, and great concert featuring the Cripple Creek Band that raise money for Jordan's Guardian Angels, 1st Tee of Sacramento, Morton's Golf Foundation, and other key children's charities in Sacramento and beyond. The event will take place on August 25th and 26th, 2022, in Rancho
Murieta, California
Concert Entertainment "Where the Stars and Guitars Shine" After Dinner, walk over to your VIP seat at RMCC's brand new event lawn, where our special guests, the Cripple Creek Band, will put on a tremendous concert for your enjoyment.
The funds generated from this event will support Jordan's Guardian Angels, 1St Tee of Sacramento, Gold Rush Charities, Junior Golf, and other worthy Children's charities in Sacramento and beyond.
SINCE 2012, THE CRIPPLE CREEK BAND HAS BEEN PLAYING ALL OVER THE WEST COAST.  THEY HAVE OPENED AND PLAYED WITH WHISKEY MEYERS, JON PARDI, NEAL MCCOY, DRAKE WHITE, THE CADILLAC THREE, ELI YOUNG BAND, COLT FORD, DUSTIN LYNCH, THE OUTLAWS, BUCKCHERRY, LOVE & THEFT, WILLIAM MICHAEL MORGAN, DAVID NAIL, TYLER FARR AND MANY MORE!